 Liam Chasteen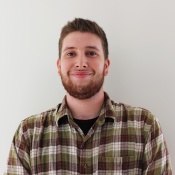 Liam first joined Habitat Newburgh as a Donations Ambassador, driving the box truck for the ReStore. After a year of AmeriCorps service as one of Habitat Newburgh's Construction Crew Leaders, he is rejoining the ReStore team as a ReStore Associate. A Newburgh native, Liam attended Newburgh Free Academy and volunteered with Habitat Newburgh with JROTC. He is happy to be a part of Habitat Newburgh while he works towards a degree in Criminal Justice.
subscribe to our newsletter
Click the link below to sign up to receive our newsletter.